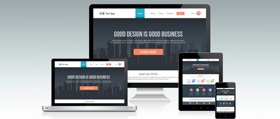 Electronic Publishing
We specialise in electronic publishing which includes the on-line publication of eBooks, digital magazines, interactive PDF's, and other publications.
More info
.
Why use us?
Well, we LISTEN to you, then we take your ideas and ...



...
CREATE
a document, brochure, flyer, business card, logo, Powerpoint presentation, book manuscript, E-book, family history book, or work of art for you. We have a range of clients with all sorts of requirements, from independent self-starters to businesses and institutions, artists, writers, sport clubs, education organisations, etc., and we treat them all with the same dedicated service. We have been creating print and associated media for over 20 years. Our director tutors web and print design at Auckland University.